Client: Australian Truss Tomatoes

We were engaged by Australian Truss Tomatoes to build a campaign which promotes the benefits of choosing them and overall boost sales. One of the biggest goals was to help the public understand why Truss are unique, which is basically the way they are growed (in a glasshouse). So we created the brand, the campaign, photoshoot the tomatoes and a bunch of recipes, built a website to promote its benefits and created a series of events to bring people around the glasshouse and educate them about the benefits of this growing method.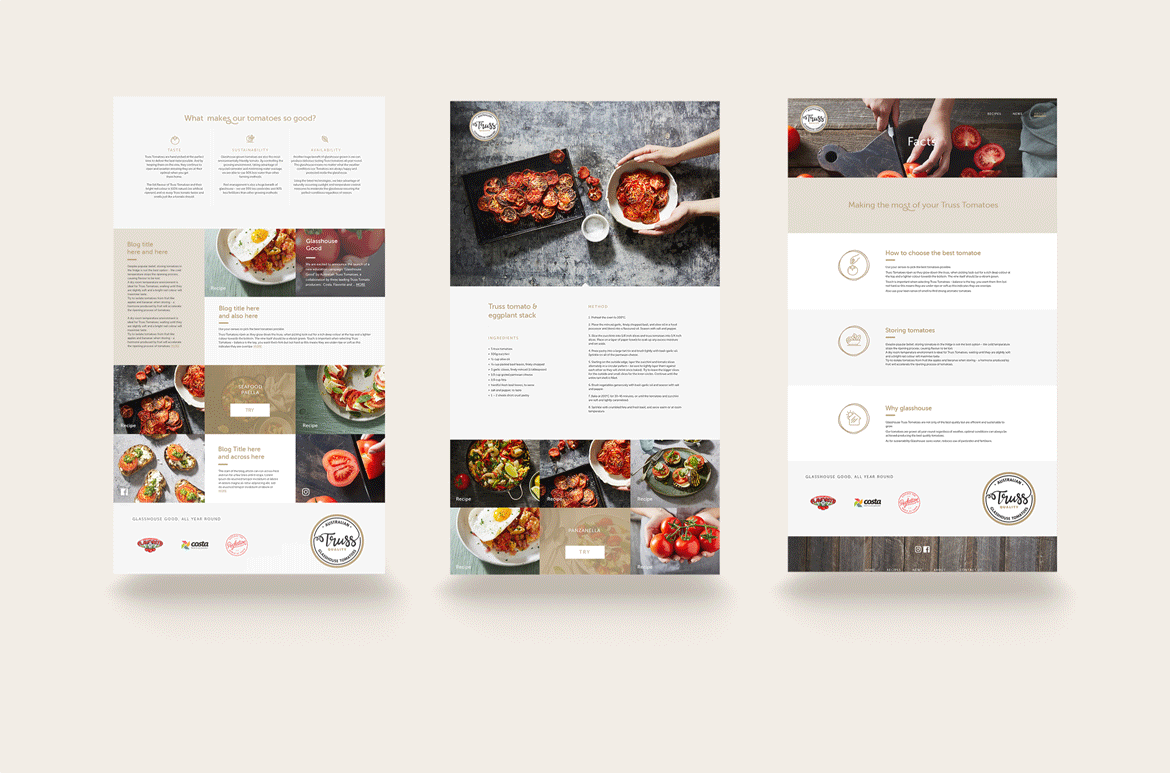 Building the events

We designed the space and the furniture to showcase the glasshouse and build a context to talk about the benefits of this tomatoes. The space would include the glasshouse, a little kitchen to prepare the recipes and catering, some areas for pedestrians to stop and enjoy the food as well as an area where famous chefs and nutritionists would make some speeches and showcooks. We designed, art directed and built this events in less than a month. I also did a photo coverage and feed the social media platforms with life content inviting everyone to come by.